Killings In Nigeria-There Is Climate of Impunity,US Embassy.              Donald Trump
The government of the United States of America has called on the Nigerian government to strengthen its laws against killer to put a permanent stop to what it described as killings caused by reign of impunity in the country.
Africa24hrs.com reports that the deputy chief of mission and charge de affaires, US Embassy in Nigeria, David Young, made this statement in an interview with journalists on Sunday, August 19, in Jos during his fellowship with church leaders in Plateau state.
Young said the killings in Nigeria has increased because most perpetrators of such acts go unpunished. He said: "The Nigerian government should strengthen its laws to deal with killers." He also reiterated the condolences of the Donald Trump's administration to the families of those killed by suspected herdsmen who attacked some communities in the Barkin Ladi local government area of Plateau state.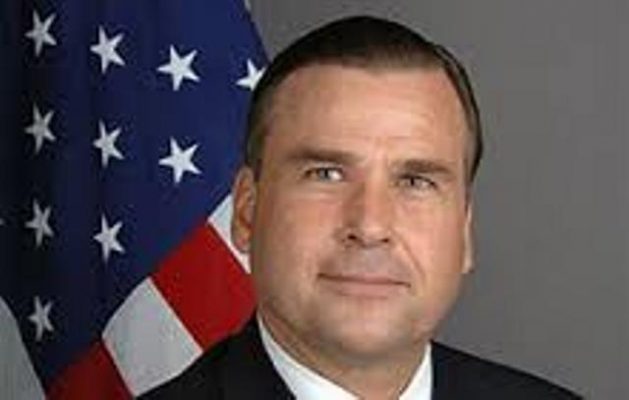 "I think it is clear, we know and government knows that as well. A lot of people are doing good things and working hard. But it needs to be even more because it is clear that there is a climate of impunity. When people are committing serious crimes, they get away with it, without being brought to justice. "It is so important that there should be very strong efforts to make sure that people are brought to justice for these terrible crimes. It is also important to address the drivers of conflicts, address opportunity, fight poverty and provide jobs and hope for young people because definitely young people are getting into terrible groups. They really need to be part of the future and as such need mentoring and parenting."
David Young