Bruised President Buhari May lose 2019 Elections.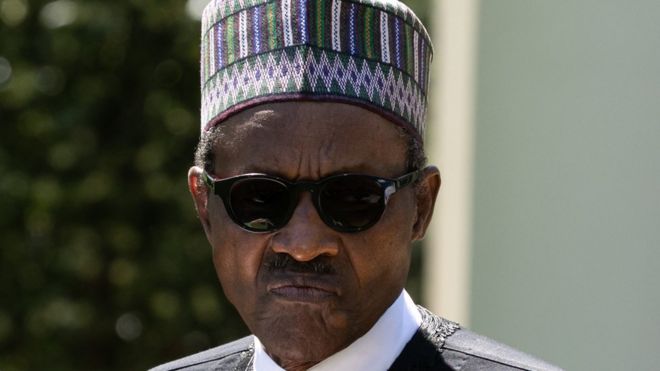 In our series of letters from African journalists, editor-in-chief of Nigeria's Daily Trust newspaper Mannir Dan Ali considers President Muhammadu Buhari's chances of re-election after the loss of key allies.
The dramatic defections of nearly 50 legislators last week from Nigeria's ruling party looked for a moment like history was repeating itself.
There had been hints for weeks that defections were on the cards.
Key members of President Muhammadu Buhari's All Progressive Congress (APC) party, who were aggrieved by his leadership, wanted to deal a powerful body blow in the run-up to next year's polls.
A similar strategy had weakened the People's Democratic Party (PDP) when it was in power, leading to its defeat in the 2015 elections.
However, when the defections finally happened, they were not as seismic as in 2015 when five influential state governors and at least two political kingmakers opened the floodgates for others to follow.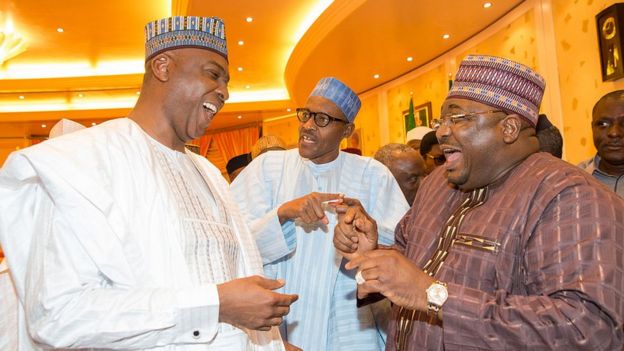 So far around four dozen members of the national assembly have switched sides from the APC mainly to the opposition PDP.
The governor of the north-central state of Benue has also defected and at least two other governors may follow.